We make VR technologies
available to business
90+
VR PROJECTS IMPLEMENTED

60
COMPANIES USE OUR SOLUTIONS

About Varwin: VR Services Provider
Varwin specializes in B2B virtual reality solutions in industrial safety, HR, retail and education. We are a team of developers, engineers, mathematicians, and other professionals who are passionate about 3D and VR technologies.
Our mission
Virtual reality technologies provide unique opportunities,
and Varwin's mission is to make those technologies accessible to everyone.
Auggie Award Finalist, USA

Varwin made it all the way to the finals in the category of "Best Developer Tool" at the international Augmented World Expo, a top augmented reality and virtual reality event.

Finalist at Greenlight Insights, USA

The Varwin Reality Management System was the top finalist in the category of "Innovative Tools" at Greenlight Insights' "xRS Week 2019". Out of more than 200 teams, Varwin was selected as an exemplary leader for pushing VR technology further into the future.

First Place Winner at the HardTech Round

Varwin won "Best Idea" out of more than 400 innovative projects at the HardTech Round competition. Projects focused on industrial technologies with startup teams competing from 27 countries around the globe.

First Place Winner at the 10th GoTech Arena Forum

Varwin won first place at the GoTech Arena Forum, one of the most significant venture events.

First Place Winner at Chengdu International, China

The Varwin platform took home First Place at the Chengdu International Innovation and Entrepreneurship Competition in China, beating out many other promising virtual reality solutions.

Varwin XRMS
In order to help Varwin advance in this mission, we have developed the Varwin XRMS platform. This easy-to-use platform
allows users to create, edit, and manage 3D objects and virtual content without any prior programming knowledge
or experience. The Varwin XRMS platform offers access to a library of ready-to-use:

stock objects
with pre-programmed functions

scenes
(forests, towns, workshops, mines, etc.)

visual effects
(fire, water, sounds, etc.)
The Varwin XRMS platform is compatible with most VR headsets, making it easy to implement
The introduction of the Varwin XRMS platform to the world of virtual reality is a game-changer. Just as PowerPoint simplified and improved the world of presentations, the XRMS platform is drastically changing the face of virtual reality solutions. Users in business, safety, education, and other areas are able to easily navigate, edit, and scale their virtual projects without the help of programmers or specialists.
Varwin XRMS is a platform for managing VR projects
Varwin XRMS has everything needed for managing 3D objects and VR projects. Anything developed on the Varwin XRMS platform can be edited, scaled, and used again in the future, without assistance, programming skills, or long wait periods.

Varwin Education
The Varwin Education package is based on the Varwin XRMS platform and is one of the main products of the company. The Education package includes:
200+ 3D objects with various themes
and 11 locations for school subjects
Blockly, an easy-to-use visual programming language
Training & instructions for teachers and children, written in plain language, with use cases
Varwin Education brings Virtual Reality into the Classroom
With the Varwin Education platform, students can build projects with hundreds of ready-to-use 3D objects and 11different scenes and locations. And the best part is that creating with Varwin Education does not require any programming skills. Create fascinating VR projects on any school subject, or use the ones we've already created!
Customer Reviews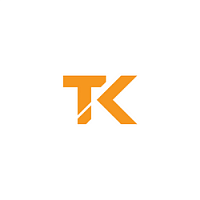 Although we have a more traditional market and we are aware of the importance of introducing new technologies. We used to come to exhibitions, do showrooms, send samples to dealerships which was very expensive for the company. VR is an opportunity for us to minimize the costs that occur.
Boris Lapenok, Director of Development, Teplocom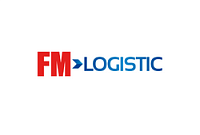 We are grateful to Varwin for finding an effective solution to our task and creating a demo version of the project in the shortest possible time. We will be happy to continue our cooperation and to begin our task with virtual reality.
Alexandra Stepanova, FM Logistic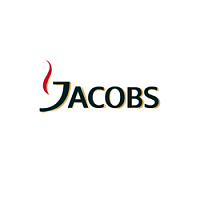 Our goal was to find a VR solution that could be easily scaled in the future, and Varwin offered high-quality training that made it easy to work on their platform. Now we are not tied to development companies because we have the ability to independenily edit our own projects, saving us a lot of resources and time.
Dmitry Grigoriev, Training Manager, Jacobs Retail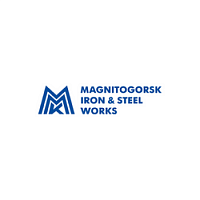 Our challenge was to find new solutions for employees training, and Varwin offered us the most effective training model. The Varwin XRMS platform is especially impressive: it allows you to make changes to the project and do not depend on the developers, so we can use the project for a longer time.
Vitaly Sorokin, Senior Manager, Magnitogorsk Iron and Steel Works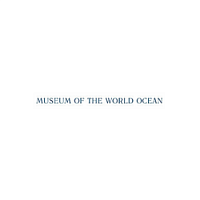 Thanks to the involvement and expertise of Varwin team, we received a unique interactive exhibit for the World Ocean Museum. Recreated in the VR with scientific credibility, it is extremely popular with visitors.
Alexey Spitsyn, Chief IT Specialist, Museum of the World Ocean